Smart Air Cell use to protect the transformer on a Gold Mine in Ecuador
---
The customer needs change and the new solutions involve in favor of innovation and digital intelligence. More speed, more fiability, fewer constraints… More and more smart products, connected objects are manufactured to answer at these expectations.
Challenge
It's on gold mine in Ecuador that an agent needs to save time and not worry about the protection of transformer on his site. Indeed, the latter will be designed for VFD and motor starting application;the systems should not fail during entire operation cycle.
The Customer place an order for him transformer to our partner Sönmez Trafo, manufacturer of power transformers and reactors. He is naturally turn to us for the creation of this bladder with contacts.
"End customer has specifically asked for bladder with contacts. Sönmez Trafo has contacted Pronal for this request and Pronal has propsed a good solution for rupture relay sensor. Our customer has specific voltage request for this relay and we obtained this by using Pronal Smart Air Cell." SÖNMEZ TRAFO Pronal partner
Pronal solution, the Smart Air Cell
The Smart Air Cell is equipped with integrated captors & detection systems. Here, in the STP bladder, the captor will detect any oil (in case of leakage – rupture of the bladder) or water (in case of problem on the air dryer). Being able to see the alarm directly on the electronic panel, the end user will be able to intervene quickly on the transformer & avoid any important maintenance costs in the future but also to be sure that the problem comes from the bladder before opening the conservator and checking the STP.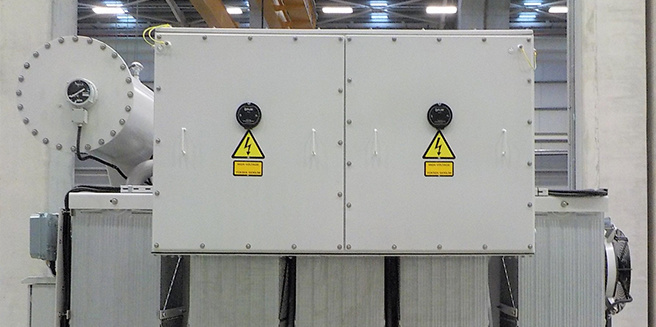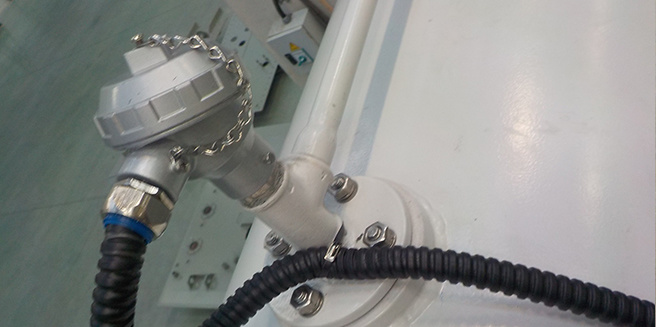 "As you know ,the mining conditions are challangeing and the product has to be realiable because the systems should not fail during entire operation cycle. To be honest we haven't knew that Pronal has this kind of system before this project but I think that we can use this system for future project.
Pronal is one the experts of the rubber bag solutions; we can simply summarize their approach with these words:on time delivery of good quality product with an excellent service." SÖNMEZ TRAFO Pronal partner